Watermark Community Church
Watermark Community Church
Dallas, Texas
Architect: OMNIPLAN INC.
Owner: WATERMARK COMMUNITY CHURCH
Children's building: The children's center includes 60 classroom spaces that have movable partitions, allowing for flexibility depending on the size of the class. The youngest children are cared for in a large infant nursery comprised of 15 smaller rooms. Also integral to the success of the space is an adaptable multipurpose space on the second level of the building. This room is designed for a variety of different events, including worship, speaking events and social functions. The children's center is whimsically themed with wall-mounted, 3-D artwork recalling barnyards and forest scenes. There is also a family theater where children and parents share in the worship experience. Finally, the lobby is home to a larger-than-life treehouse.
Church sanctuary: Rogers-O'Brien completed the multiphase renovation and expansion to Watermark Community Church to accommodate its rapidly growing congregation in the heart of the busy North Dallas corridor. Built on a 13-acre site, Phase I included the 150,000-SF renovation of the eight-story tower for administrative offices and support of children's and adult ministries. Phase II included construction of a 70,000-SF worship building with a sky bridge to the tower, a 2,100-seat interim sanctuary, multiple meeting rooms, a large double-volume lobby with ample seating, visiting space and an outdoor 8,000-SF fountain that doubles as a baptismal pool. Phase III added 150,000 SF, inclusive of the 3,500-seat sanctuary, a 350-seat chapel and a 500-seat multipurpose room. The entire community-focused campus has been planned around a new 20,000-SF town center, connecting the worship center to the new children's building with stone and stained concrete flooring, a stone fireplace surrounded by casual seating, a coffee bar, a welcome center and space for community gatherings.
Project Details
Town Center concept
Multiple worship spaces
COFFEE BAR AND WELCOME CENTER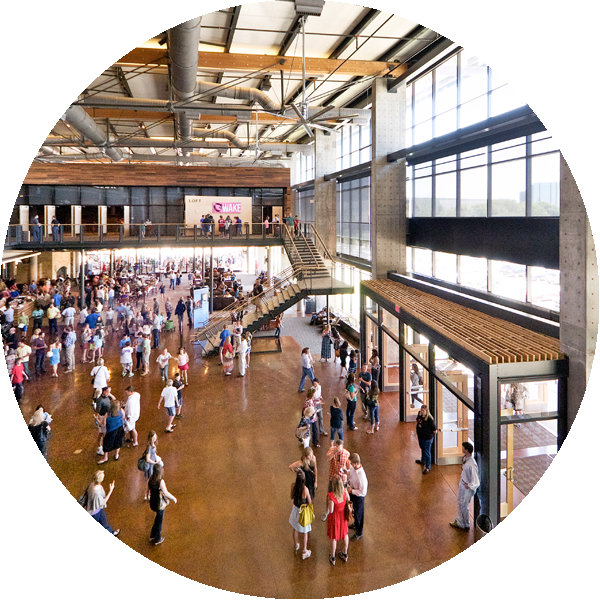 Children's ministries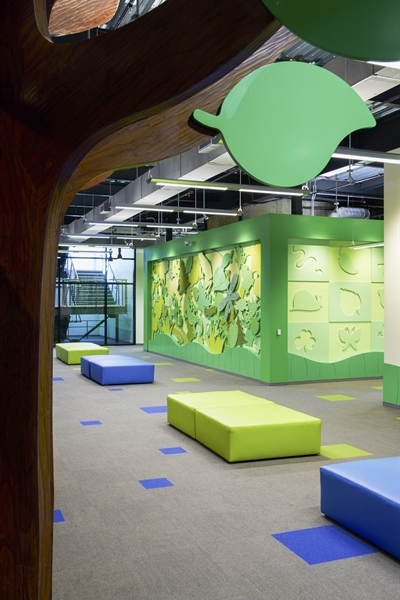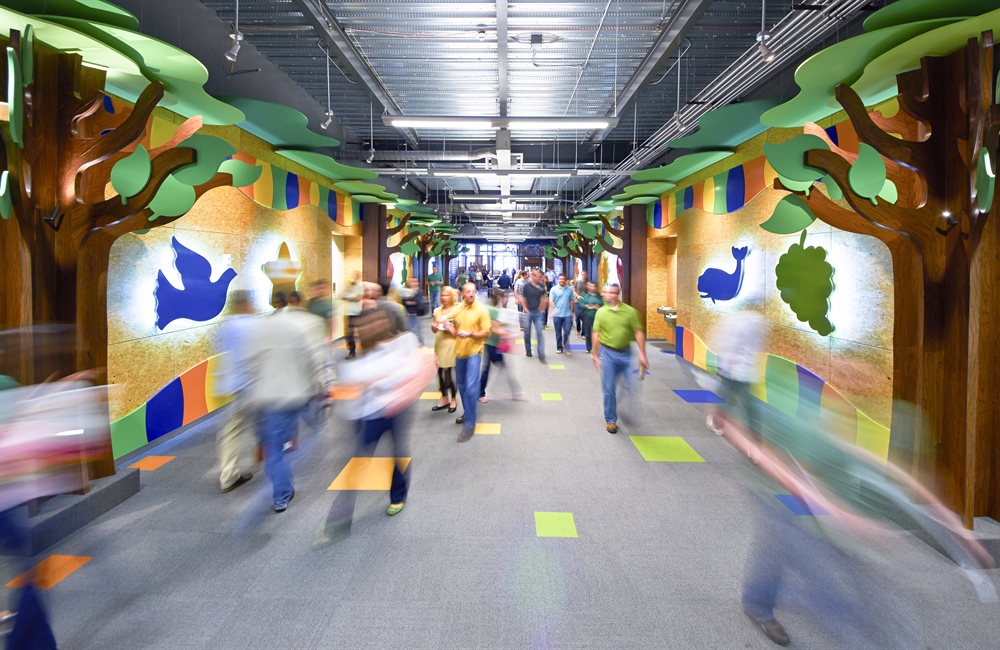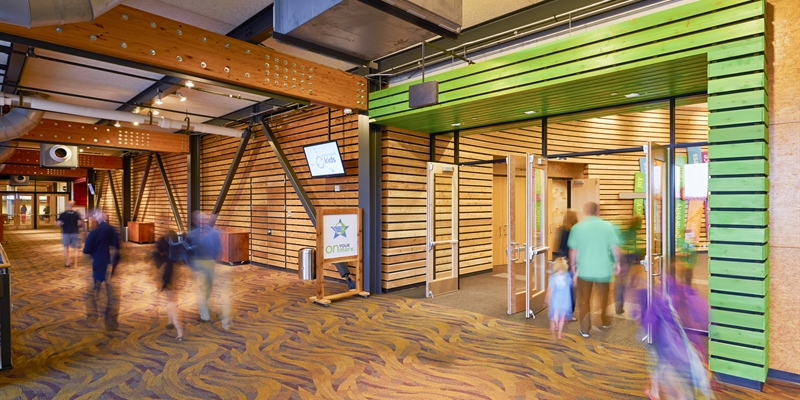 Large Sanctuary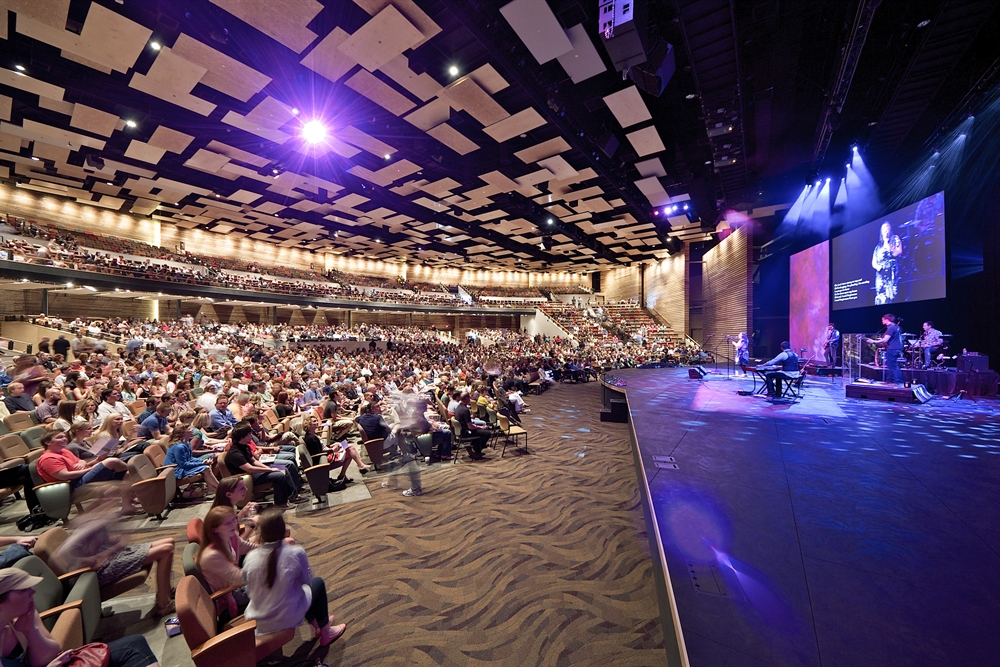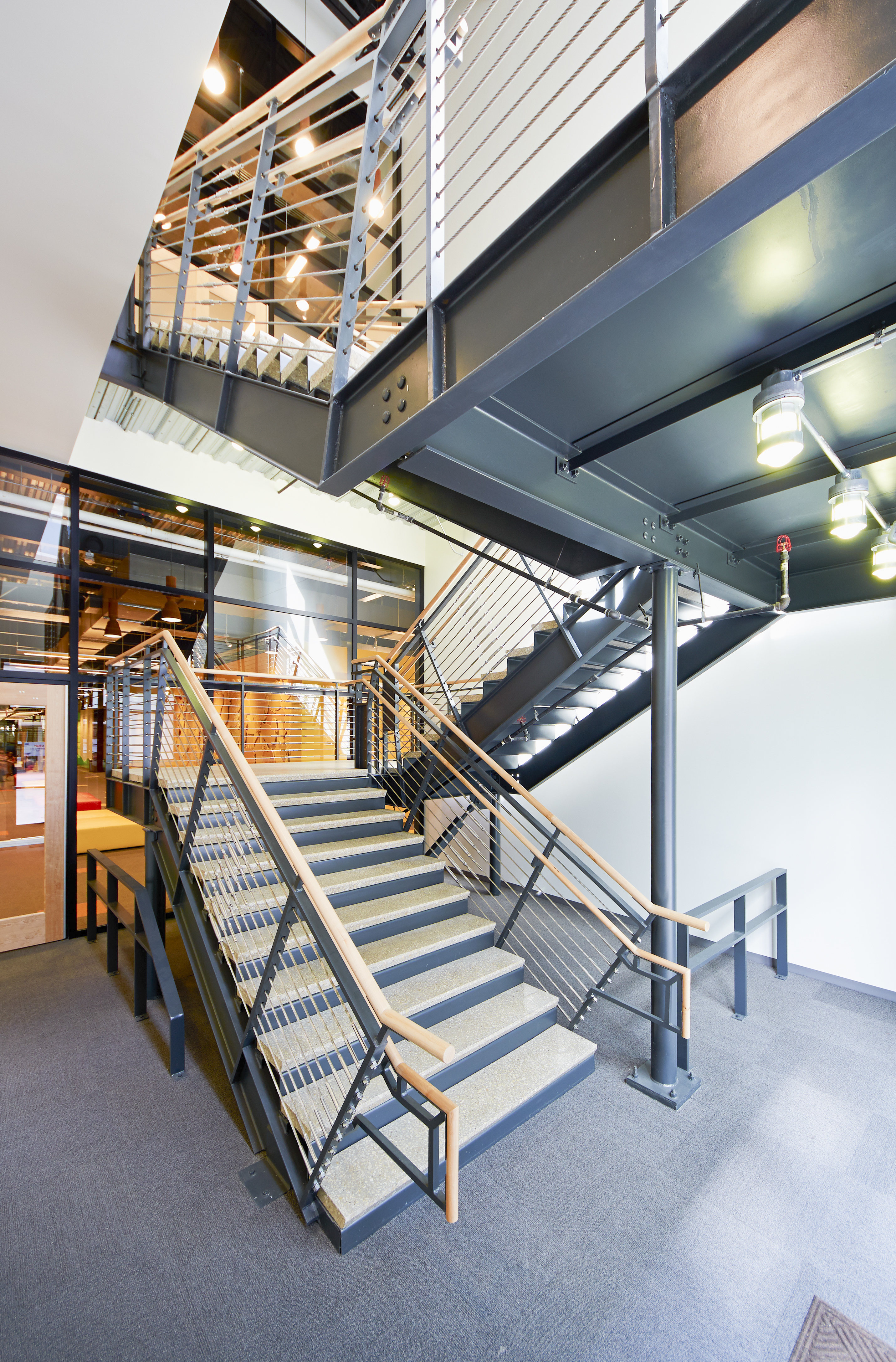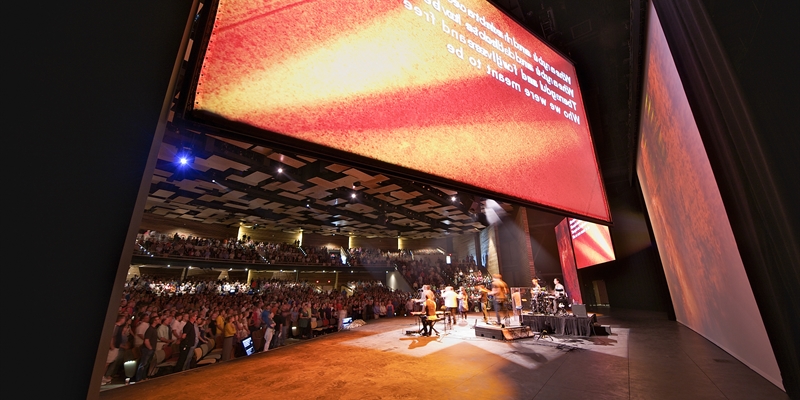 Space to Enjoy